29. What is your favourite cosplay item? (eg. a pair of shoes, a wig)
I know that most would probably say the Fai staff and you'd probably be right. That was my first actual prop that I ever made. A lot of the time when I need swords and things my father makes it and then I just paint it. But I actually have made this prop and evolved this prop into what it is. And it keeps evolving. I just added lights to it for Otakon. I probably won't leave them in there but its a good test.
But I think another thing that ranks right up there would have to be my Sakura staff.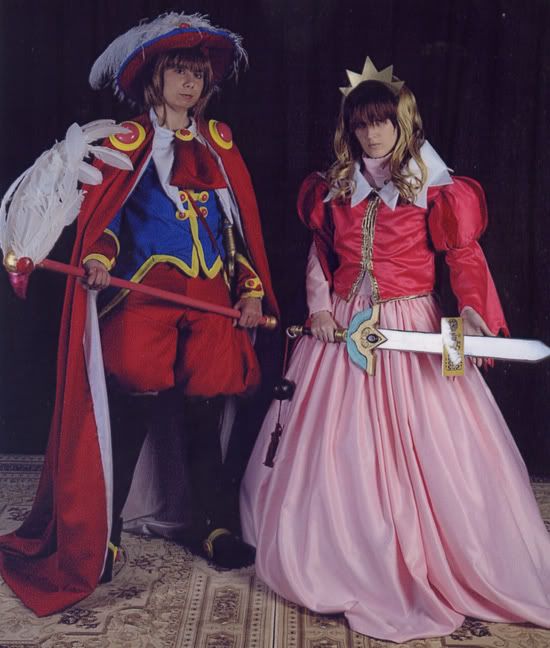 It was fun to make, its fun and light to carry and it is instantly recognizable. Its kind of cute too XD So those would be my two favorite cosplay items.
( questions )