Hey look guys, I'm a seme XD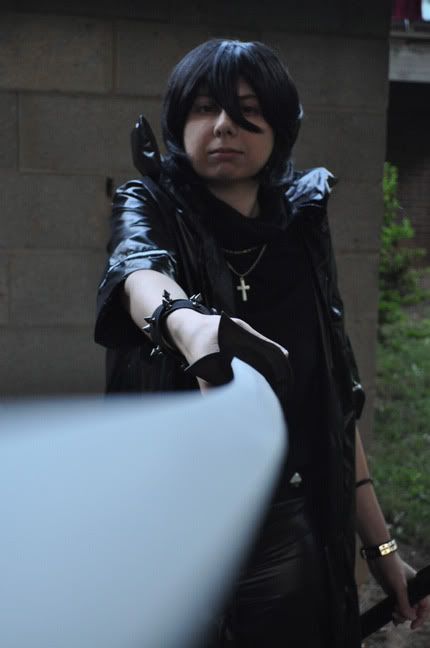 ( I really like this pic )
Shiki from "Togainu no Chi". I still have to make or buy the gloves, finish the 2nd cross, and fix up the sword. But this costume has come together fairly easily. Don't know when I am actually going to wear it..but there it is.
I think this is my AMA schedule:
-Castor from 07-ghost
-Fai from Tsubasa (infinity)
-Elizabeth from PoTC
-Shiki from Togainu no Chi (maybe)
-Ashera from Fire Emblem
( which I also have a couple pics of )
Ashera is almost done. Just need to sew in the zipper and finish the belt. Elizabeth still needs to be fixed up as does Fai since I removed the belts from the sleeves for the skit at Nekocon.
Still working on stuff for the artist alley table. I've got a few new designs that I am going to try and sell.
I guess that is really it. Work has been work and that is basically my life at the moment.