I'm done with everything for Sakura-con and I'm even mostly packed, so go me! I fly out Thursday morning. So what have I been up to?
Oh just something yellow..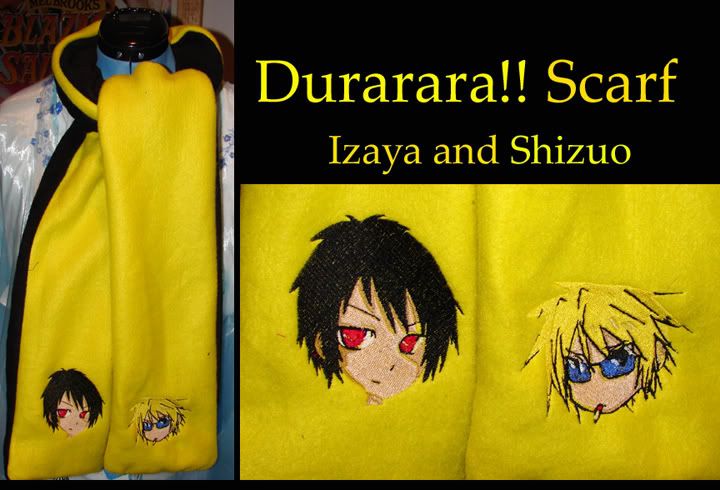 For ACP's Durarara!! Gathering thing.
And something blue..
For the masquerade ball.
I love my embroidery machine.
Anyone know if Airport security will give me a hard time about carrying a three foot bear onto a plane? XD Fai coat totally fits in carry-on suitcase. I have a lot of shit.
Lineup:
Fai (fanart) - Soul (soul eater) - Fai (fanart/original kimono) - Misaki (junjou) - Fai (manga coat)
Thats it because that is all I can fit in the suitcase. Pretty relaxed con if you ask me XD. Might wear the kimono a couple times, might wear Soul a couple times..might wear Misaki a couple times. Just depends how things go.